Sunshine Product , Stunning debut
---
  On September 11th 2018, the 20th Frankfurt International Auto Parts and After-sales Service Exhibition held in Germany ushered in a warm and peaceful Chinese red. Haide Sunshine Stunning debut on schedule. During the exhibition, sunshine booth of J16 in Hall 8.0,attracted a lot of customers.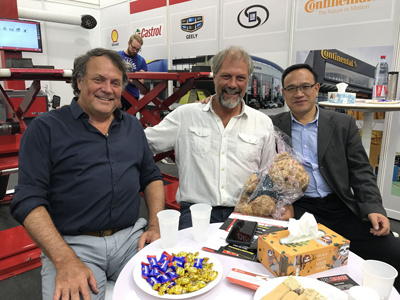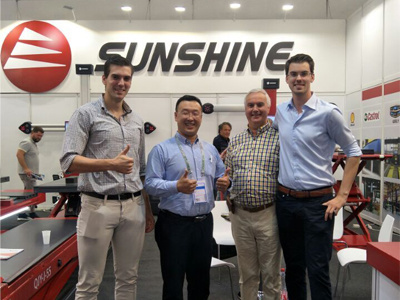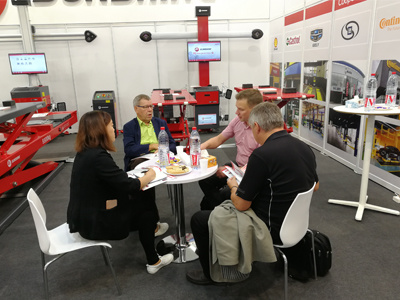 This year's exhibition sunshine showed the world's high-end 3D four-wheel aligner, lift. It can be seen from this exhibiting product that Sunshine 3D four-wheel aligner has made a lot of improvements in terms of light weight, modularization and diversification of functions; the new product details of the lift, high-end, large ability, etc. New innovations; the new products exhibited by sunshine at this exhibition have been favored and paid attention by foreign customers.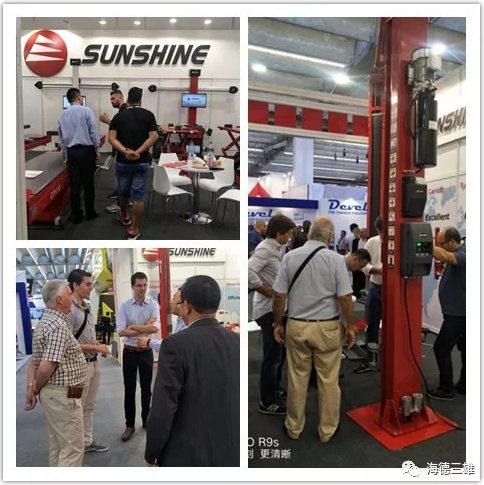 Through the multiple sensory experiences of sight, hearing and touch, we lead our customers to experience the charm of the sunshine brand products. Since the beginning of the exhibition, the sunshine exhibits have attracted customers from many countries and regions to talk and talk with customers. They have praised the products on display. Many new customers have negotiated the signing and obtained the distribution agency rights of the sunshine brand, which fully reflects the sunshine brand. Influence and brand value in the international market. The choice of sunshine is not only the recognition of brand, quality and service. It also reflects that China's manufacturing has been integrated into the global industrial chain, and it is a great show with the companies of all countries on the world stage.
  Welcome to our booth J16 in Hall 8.0.
  Sunshine welcomes interested customers to visit and consult, we look forward to seeing you!